blog home Products New Ways to Use Bamboo in the New Year
New Ways to Use Bamboo in the New Year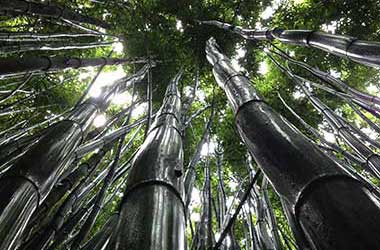 It's hard to believe that the end of 2021 is only two weeks away, but due to the many ups and downs that most of us have recently experienced due to the ongoing battle against the coronavirus, many of us are ready to warmly welcome the new year with arms wide open.
For many people, the beginning of a new year is the perfect time to start new traditions and routines like exercising and eating healthier while simultaneously putting an end to some bad habits that we may have picked up over the past twelve months such as smoking and other harmful addictions. Here at Bamboo Grove, we fully support any individual who is determined to turn their less-than-stellar situation around and head in a better direction. We find that oftentimes when people start to put themselves first and focus on their mental & physical health, other positive patterns start to emerge, like volunteering, recycling, or donating their time to cleaning up the community, for example. If you're currently searching for an eco-friendly way to give back to our planet, please take a moment to consider the numerous perks of incorporating bamboo into your everyday life.
Although the popularity of bamboo has only recently picked up here in the United States, the rest of the world has been aware of the bountiful benefits of bamboo for quite some time. Dating back thousands of years, citizens across the continent of Asia have been using bamboo for a variety of purposes, including construction, crafting, and cuisine. As one of the most diverse and versatile plants in the world, bamboo is now commonly used in the U.S. as an environmentally-friendly alternative to the traditional consumer items typically found around the house, including:
Kitchen cabinetry, dinnerware, and cutlery
Toothbrushes, towels, and other bathroom accessories
Hardwood floors & pieces of furniture
Clothing and other aesthetically-appealing apparel
Ceiling materials, room dividers, and wall coverings
Instruments including flutes & drums
Picture frames & other decorative tchotchkes
…and so much more.
Our mission at Bamboo Grove is to educate and encourage the continued usage of bamboo across the globe. If we all take the simple step of swapping out non-recyclable products for goods that are crafted from bamboo, we can hopefully play our own small part in the ongoing fight against climate change.
Few plants offer the strength and beauty that bamboo does. It is truly a plant of emmaculate design.
Learn More
We are dedicated to the promotion and use of bamboo throughout the world. Bamboo is a plant that offers limitless potential for the future. It offers us strength, sustainability, versatility, and a green alternative.