blog home Bamboo Uses Spring Break Bamboo Projects for the Whole Family
Spring Break Bamboo Projects for the Whole Family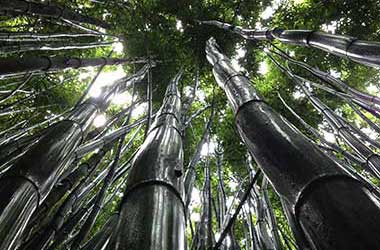 It's officially Spring Break for most elementary, middle, and high school students across the United States, and while most people probably slept in a little bit yesterday due to losing an hour of sleep for Daylight Saving Time, we thought we'd reboot the week by showcasing a few new bamboo projects that are sure to keep those kiddos busy during those inevitable bouts of boredom.
Let's get a fresh start this sunny Tuesday morning with some DIY fun for the whole family! With Easter, St. Patrick's Day, and the spring season itself starting in six days, there should be plenty of decorative designs to draw inspiration from when creating a do-it-yourself bamboo project. Here at Bamboo Grove, we understand that not every child will be interested in giving up an afternoon of video games or chatting with their friends for crafting with their parents, so we've tried to provide a variety of interesting ideas and options for every age level, including:
Refreshing your current living space with unique bamboo wall décor like picture frames, stacked shelving, shadow boxes, and other small tchotchkes & knick-knacks.
Getting back to nature by building a small bamboo garden filled with flowers and vegetables. Maybe make a bamboo birdhouse for all of the feathery friends that will eventually stop by for a snack.
Add some flair & fanfare to other rooms around the house by making bamboo vases, candle holders, decorative room dividers, or bamboo windchimes for a big bay window.
Buy a handful of bulk bamboo pieces and potting soil, enough of both for everyone who is participating, then add starter seeds & sprouts. Take it to the next level by personalizing the bamboo planters and flower pots for your loved ones. These also make wonderful gifts for any occasion.
At Bamboo Grove, we typically discuss a wide range of topics in the world of bamboo. From climate change crusaders who are constantly trying to bring awareness to the ongoing threat of global warming, to eco-friendly entrepreneurs that sell bamboo goods & products for the betterment of our global environment; we're essentially a one-stop-shop for anything related to bamboo.
Few plants offer the strength and beauty that bamboo does. It is truly a plant of emmaculate design.
Learn More
We are dedicated to the promotion and use of bamboo throughout the world. Bamboo is a plant that offers limitless potential for the future. It offers us strength, sustainability, versatility, and a green alternative.